The interactive Floor Plan ensures that visitors can prepare their visit thoroughly. Using simple search functions, visitors can look up exhibitors and filter for products, brands, regions, etc. In addition, visitors can create a list of favourite exhibitors.
Result: quality visits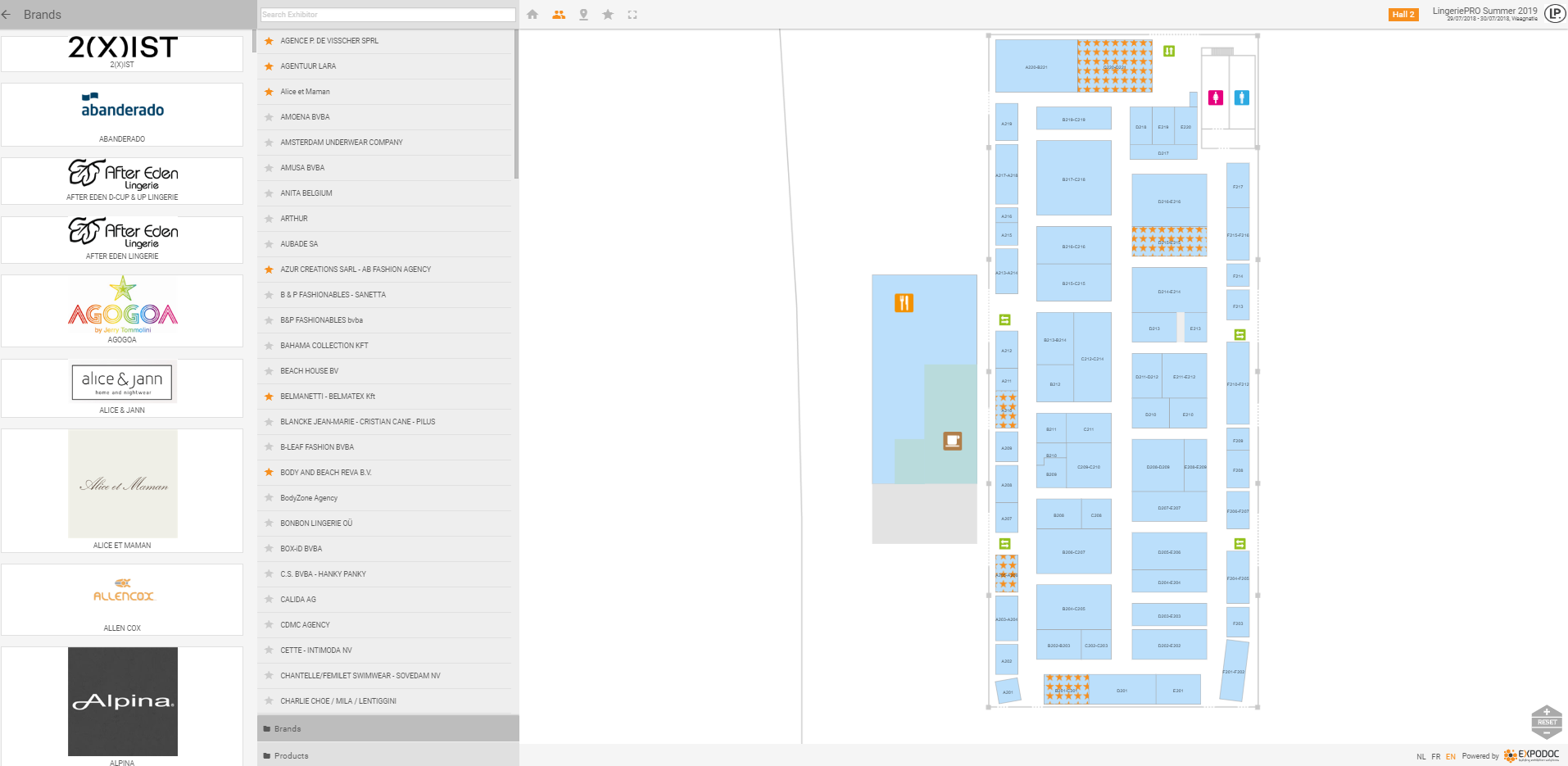 Exhibitors can create a detailed profile that includes their contact details, a logo, video, images, a business presentation, etc. That enables visitors to find information on exhibitors and, if necessary, also schedule immediately an appointment with them.
Result: extra visibility before, during and after the event for exhibitors.